About Me: I am Idomageh, a passionate and dedicated medical doctor with a flair for fashion and a love for nature. Alongside my growing medical career, I am also the founder of Jokpa foundation, I love books, coffee, tea and anything linked with positivity. I also inspire readers to look stylish and confident without straining their wallets. My unique combination of medical expertise and fashion savvy makes me a trustworthy source for practical fashion advice and health-related tips.
With years of  training and clinical experience. I graduated from a prestigious medical school in Khartoum Sudan. Known for my empathetic nature and exceptional patient care, I have built a loyal patient base that appreciates my warm approach and deep understanding of their medical needs. I was awarded the best house officer of year 2022, at my training center.  I keep myself updated with the latest advancements in the medical field.
Driven by my passion for fashion and my desire to help others, I started my fashion blog as a creative outlet. With a keen eye for style, I combine my love for beautiful colors and nature-inspired aesthetics to create stunning and affordable outfits. I firmly believe that fashion doesn't have to be expensive, and I share my secrets on how to achieve a chic look on a limited budget. My blog is a treasure trove of practical tips, DIY fashion projects, and smart shopping advice that empower my readers to express their individuality through fashion without compromising their financial well-being.
Idomageh Consult
We run a consulting business that has rendered  services over years to our customers .
we are ever ready to bring your ideas to life on a budget .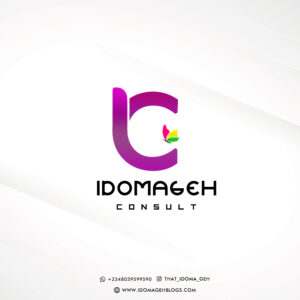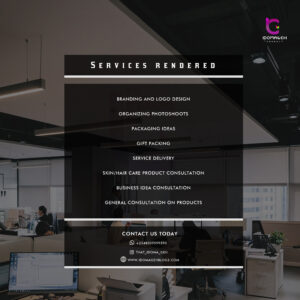 Nature and Butterfly Enthusiast
Beyond the realms of medicine and fashion, I find solace and inspiration in the wonders of nature. I spend my free time exploring outdoor spaces, immersing myself in the beauty of the natural world. My love for butterflies, with their vibrant colors and delicate elegance, is evident in my fashion choices and the overall aesthetic of my blog. I often draw parallels between the transformative journey of a butterfly and personal growth, inspiring my readers to embrace change and embrace their own beauty.
I firmly believe that feeling good and looking good go hand in hand. Through my medical knowledge and fashion expertise, I aim to empower individuals to prioritize self-care,  mentally physically and emotionally. My blog reflects my compassionate nature and commitment to providing valuable insights that can positively impact the lives of my readers. I encourage my followers to embrace their unique style, express themselves confidently, and nurture their well-being on all levels.
I, Idomageh, with my warm personality, medical expertise, and fashion-forward mindset, am a passionate  medical doctor and blogger who not only heals bodies but also boosts self-confidence and inspires personal growth through affordable fashion.